The purpose of this blog,"How To Develop A Brand Identity," is to help you, do just so. The reason is that a strong brand identity will not only distinguish you from the competition, but also ensure customer loyalty.
What Is A Brand?
A brand is the way a business or product is perceived, by those who experience it. It is intangible. A brand lives in the minds of those who experience it. A brand is what your potential customer thinks of when they hear your brand name.
What Is Branding?
The term branding is what is done from a marketing standpoint, to actively shape a brand. You should think of it this way, the owner of a horse branding the horse for identification purpose.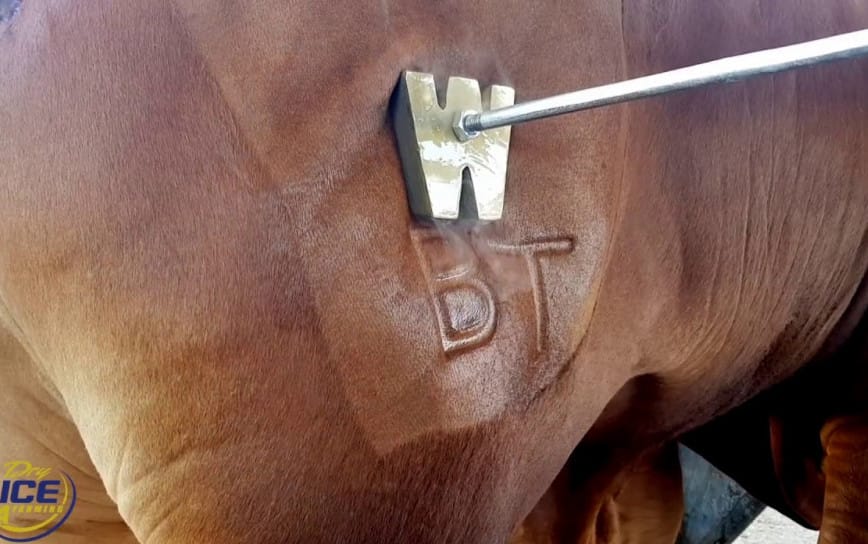 What Is Brand Identity?
Brand Identity consists of all the visible elements that are connected with your brand, such as logo, colors, typography, product packaging design, website design etc. that identifies and distinguishes, the brand in the consumers mind.
Why Brand Identity Is Important?
With a strong brand identity, consumers are much likely to remember your business. It helps to keep your company firmly in the mind of your potential customers. This helps to build loyalty, especially if they are satisfied or pleased with your product or service.
If they have a positive experience with your brand, the consumers are more likely to refer your brand to others.. Furthermore, a strong brand identity creates an image of an established business.
A branded business is more likely to be seen as experienced, and be seen as more reliable and trustworthy. In short a good brand identity sticks in consumers mind, and this can translate in sales.

With competition so intense in the marketing world, a strong brand identity, can help you to stand out. And even aid you to develop credibility with your competitors, and trust with your customers.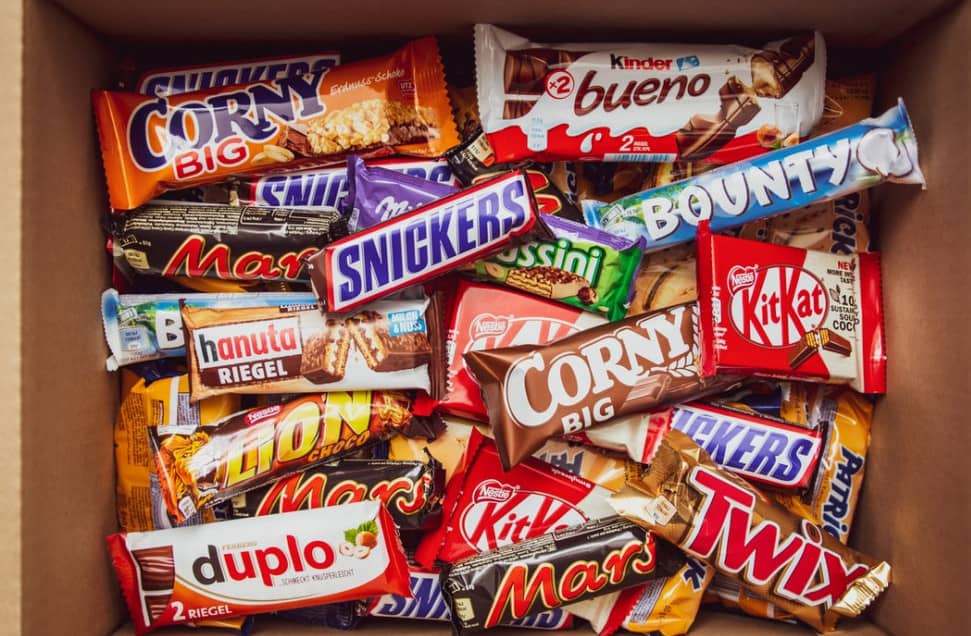 Also by creating brand identity, you are giving it something to stand for, which also gives your company a purpose. Another importance of developing brand identity, is that it permits you to create a consistent message across all marketing materials Further ensures that your brand is at the forefront of all your marketing materials, which aids to augment brand awareness.
It is also a powerful tool that will enable your business to grow and survive in a competitive market. It provides a positive image of your company in the minds of consumers. Further, it is better able to differentiate your company from the competition and provides the highest visibility.
How To Develop A Brand Identity.

Now that we have seen how important brand identity is, we will now discuss, "How to develop a brand identity". To be able to create a brand identity, the first thing that must be done, is to do some research. You have to research yourself, that is your company, your customers and your competitors.
You have no doubt heard the expression, "know thyself". And that phrase truly makes a great amount of sense.You see, if you don't know yourself , how can you know others, or help them, let alone help yourself? It will be impossible. Why? Because you do not know yourself, your strength, weaknesses, character, desires, qualities etc.

So it is imperative then that you (company/business) get to know yourself. To do so, you might want to ask yourself such questions:

What does your business do?
Why do you do it?
Where do you want your business to be 5- 15 years from now?
What do you stand for?
What makes your product or service unique?
Who are your target market?
What kind of impact do you want to have in your industry?
Knowing yourself as we mentioned, is vital. As humans, when we get to know ourselves, we have the ability to grow, thrive and succeed. Won't you agree? And we are better able to cope and endure when faced with challenges.
The same can be true of any business. A business that knows its who? What? Why? and How? such a business, has the ability to grow, flourish, adapt and succeed.
Further, just as humans have values that guides us, similarly you have to develop core values for your business. You can even transfer your own values that you live by, such as honesty, fairness, loyalty etc. to be the guiding principles of your company.
Also as part of knowing yourself, you must also, list traits or characteristics, that will best describe your company. For example is it an exciting , spirited, cool, innovative,fun loving, gentle, caring, thoughtful company? Then by all means, let your brand identity reflect the personality of your business.

When I was a kid, I remember my mother telling me you have to "stand for something." It makes some sense does it not? So what advice can I give you? Don't be afraid to take a stand. Let your target market know, what you stand for, what your values are, and also the values of your company.

Help them to appreciate these features not just by words but by your action also. Today's customers are more than ever attracted to brands that align with their values. And are more inclined to purchase from a brand, if its' personality is similar to theirs.

The more clearer you can get on who you are and what you are about, the more you can inject that identity into your branding. Your brand then will be more distinct, and grab customers attention as a result.


A Clear Vision Can Help Develop Brand Identity
As part of "knowing yourself", it is also good to have a clear vision of yourself. What for example do you envision for your business? Where do you want your business to be in the distant future? You have to be forward looking.


You must therefore describe the company vision in your mission statement, so that all are aware of such vision.
Having a vision is crucial to creating a brand identity. Many businesses have failed, because they did not have a clear and well defined vision. Therefore, it is vital that your business have a well defined and cleat vision. Hence, you must infuse your vision and mission into everything you do.
To be able to know who you are as a company, and able to create a strong brand identity, requires you perform SWOT analysis.
But what is SWOT analysis? SWOT analysis according to Wikipedia is a strategic planning and strategic management technique.It is used to help organization identify: Strengths, Weaknesses, Opportunities and Threats.
So again if you know what your strengths are, you could use them to overcome environmental challenges and make improvements.

Hence, knowing who you are, including strengths , weaknesses, opportunities and threats can help you create a strong brand identity. This will help your business to be firmly established, attract customers and be a successful business for many years.
A Good Name A Way To Develop Brand Identity

Just as a name given to a person can be rich in meaning, similarly, give your business the right name. Good name has the potential of not only creating strong brand identity but can also strengthen your business credibility.
Hence, it is recommended that you choose for your company, short and easy-to pronounce name. This will help your audience to easily recognize and remember your business.
The name that you select, should reflect your brand personality, core values or product. For example, do you view your company as reliable or honest? Then by all means you should select a name, that will make that known to your audience, either its reliability or honesty.
Slogans A Way To Develop Brand Identity
In conjunction to selecting a good name, you also must coin a slogan for your brand. The slogan that you coin, must be effective, with the power to grab and connect audiences to your brand. It should also be marked by a timeless appeal.
With that in mind, what is a slogan? By definition a slogan is a brief attention getting phrase.

Let us look at just few examples of slogans that are timeless and effective. As this will give you an idea as to how you can craft your own slogan for your business:
Where is the beef?
Just do it
Open happiness
Melts in your mouth not in your hands
A diamond is forever
Can you hear me now?
The breakfast of champions
Here is a question for you, can you identify some or all of the companies that coined these slogans? I am sure you can. But what is the point? The point that needs to be made, is that you can create a strong brand identity. You can do so not only with a good name, but also with a timeless slogan that captures your brand's spirit and values.
Like slogans, characters can also be utilized to give you a strong brand identity. Most of the major brands around the world have picked a popular and recognizable character. If for example I say Mickey mouse or Minnie mouse, what brand comes to mind? The answer is obvious.
Such a character has, not only the ability to identify, but also help the audience remember your brand. In view of this you have to choose a character that furnishes a close image of your company. And that can grab attention and people can relate to it.
Knowing Target Audience A Step In Developing Brand Identity

Now that you know who you are,what you are doing, you must define who your customer is. Without an ideal customer, regardless of the time and effort you put into developing a brand identity, you will not be successful.. Always remember that your existence is dependent on your customers. Without customers, you have no existence.

It is vital that you really get to know your target audience, who they are, What their needs are. You also need to take into consideration factors such as age, gender, average income, their spending habits etc. What matters to them the most must also be addressed.
Knowing your customers, including their pain points, will make it easier for your brand to properly address their needs. And thus better able to serve them, in the process, building a strong and lasting brand identity.
Once you know who your customer is, you are now in a position to develop your branding strategies. And when you do that,the result will be a brand that truly connects with your customers.
Develop Your Branding Strategies.
As part of your strategy therefore, the recommendation is that you create customer journey map. A customer journey map is a road map or visual picture of the customer journey. It shows the stages customers go through when interacting with your company, from start to finish.
Not only does it make note of the interaction, but the story of the customer's experience with your brand.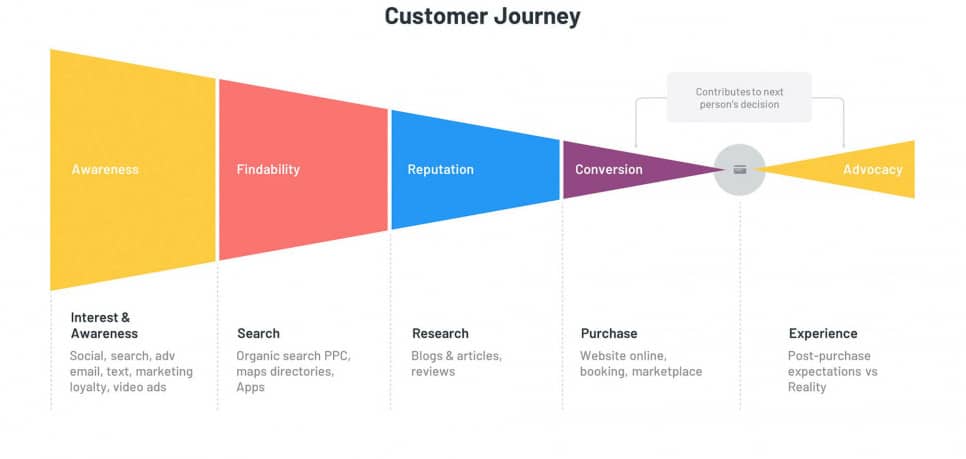 Such knowledge of customer experience at each touch points, including website, social media, marketing, or interaction with customer service, can help you to create , especially if the experience of the customer has been unpleasant , to create an environment that will make the journey and experience pleasant.
Being able to create a positive experience for your customers, will reflect well on your brand.This in turn will keep them coming and they will also refer you to their friends, relatives and neighbors.
The keys to building a strong brand, is to highlight the main qualities and benefits that your brand offers. By so doing, you are better able to create a strong brand identity, and customer loyalty will be the result.
This brings us to another important point as to building a strong brand identity. Here we are going to be briefly discussing making a promise. In life we all make promises, do we not? And we are expected to keep our promises. From childhood, we have been advised by our parents to 'keep your word." And when we keep our promises, we gain the trust of others is that not true?
So what promises have you made as a brand to your customers? Remember , that a brand promise is the single most important thing the company promises to deliver to its customers, and deliver they must.

Some auto makers for example promise their customers safety, dependability, reliability or low mileage performance vehicles. And they do their best to make sure that those promises are met. Why? Because if those promises are not delivered, it can destroy their credibility.
So the point that I am trying to make, is that promises your brand makes, must be honored. If not you risk destroying your brand credibility, and in the process destroy your brand identity.
Research Your Competitors.
Now that you know who your ideal customers are, it is now time to research your competitors. And there is a saying that goes, "know your enemies." However, for this discussion, we are saying know your competitors.
Just as knowing yourself is vital, as discussed in the preceding paragraphs, knowing who your competitors are is equally vital.

Not knowing your competition, can not only render you less effective, but also hard to develop strong brand identity. So my advice to you dear reader, is for you to check constantly on your competitors. See what they are doing, what is working for them and what is not. By so doing, you are better able to build or create your brand identity accordingly.
The competitive nature of the market is very intense. In view of this, do everything possible to make your business to stand out, be different and unique.
Hence knowing who your competitors are, and what they are doing, can help you to differentiate yourself. How can you do this? By establishing your POD or point- of- difference.
What is point-of -difference? According to Wikipedia, point – of – difference refers to the factors of products or services that establish differentiation. Differentiation is the way in which goods or services of a company differ from its competitors. Indicators of the point – of -difference's success, would be increased customer benefit and brand loyalty.
We have mentioned the need to know who you are, who the competition is, and what they are doing. When we do that , it becomes easier to come up with a distinguishing identity, your POD that differentiates you. Hence you can use it to your advantage.
Design Your Brand Elements To Bring Brand To Life

You have defined, who you are, your ideal customer, your competitors, and established your POD. I am really excited for you.
It is now time to bring your brand to life. This step is also crucial in creating your brand identity. We are going to start with your logo design.
Logo.
A logo serves to represent a given business through a visual image. It does so, with a combination of text, shapes and colors, that can be easily be understood and recognized. It gives your business unique mark which differentiates you from the competitors. Which helps you in essence to develop a brand identity.
The logo is the most recognizable part of your brand, and closely tied with your business. Therefore you want to make sure that it is on everything, your business cards, letterheads, website, packaging, online ads etc.
Since first impression is vital, and your logo is the first thing people see, create a logo that is professional. So designing a logo must be given serious consideration.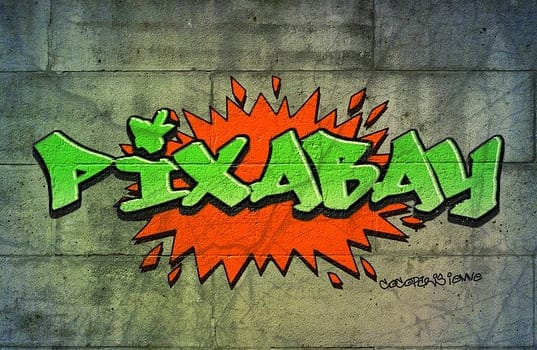 Colors.

You also must choose the right colors. Just as logo can help you develop a brand identity, colors can do the same for a brand. Colors can have unique impact on the psychology of a brand's audience. Studies have shown that color increases brand recognition up to 80% . They are one of the main reason why customers make purchases.
Further, it provides you with variety, so that you can create unique designs for your business.

Website.

Website is also crucial in creating a strong brand identity. Hence you also want to make sure that you design a website that is attractive and professional. You have free tools that will enable you to create a professional looking website for free. You have to take advantage of them.

Typography.
This is a way to use text, the style of the text, as a visual to convey a brand's message. Consistency is the key. Use of typography in your logo, website etc, should be consistent, by so doing, you create a unified brand identity.

Data Visualization.
This is the process of representing difficult data in illustrated elements like charts and graphs. It always should be designed to make things clearer and understood.
Brand Style Guide.
For your brand to effectively connect with your audience, it must be applied over and over again, and consistently. And this can be achieved, by creating a brand style guide. A brand style guide ensures that everyone is on the same page with your brand's direction. It should clearly spell out, what should be done and what should not be done. By so doing, consistency is maintained, and your brand identity is clearly fixed in the minds of your audience.
Integrate Your Brand.
What should be your next strategy? After establishing your brand identity, you have to infiltrate it into every phase of your business, your ads, websites etc. All should display your logo and other identifiable brand elements.
Communication.
You have done all the heard work, defined who you are, who your competitors are, and designed your brand elements. Is that the end of it? Of course not.
Now it is time for you to connect with your audience, to get your name out there. Let them know who you are, what you do, and how you can help them. If they don't know you exist then all your efforts and hard work will be in vain. It is therefore vital that you make an effort to connect with your audience.
How can you connect with your audience, letting them know that you exist? You could do so by way of content marketing, and other digital channels such as email marketing and social media.
Through content marketing, you are able to develop a brand identity, which can differentiate your brand from other brands. For example, whiles your competitors are focused on selling, selling and selling, you should be focused on providing helpful information . You will be producing content that is of value and relevant to your specific audience. By so doing , you build good relationship and trust which will eventually translate into sales in the near future.
Also, recall please what we stated about knowing who you are. As part of that discussion, it was mentioned that you identify, your core values and personality traits of your business. Do you recall that suggestion?
And the purpose for doing so also, is that when you create your content or blog post, you want to make sure that those core values and personality traits shine throughout your content. It is not just enough for example to say you are reliable, no but rather, you have to prove it. By how you treat them, how you speak to them, and by your over all course of action. Show that you are caring, reliable, trustworthy and honest. If you say you are honest, then don't try to knowing sell them a product that is defective.

Again, when you let your core values shine through, you will be differentiating yourself from the competition. Which will help you stand out in the minds of your audience, especially if they had positive experience..
In order for you to be in a position to help them, it is vital that you really get to know them. To be able to do so, you have to develop a close relationship with them. By so doing, this puts you in a position to know what their needs are , issues and pain points.
Operate In A Segment Of A Market
To be able to know , help and establish a good relationship with them, you must focus on a segment of the market. It makes sense does it not? Which one is easier to maintain or to take care off? The whole house or just a section( a room) of that house? No doubt you will agree that a section of the house will be easier to maintain than the whole house.
So the same principle will apply, when we focus not on the broader market, but on a segment of that market. Because of the size of the audience, we will get to know them well, Hence,better able to help them with their issues and concerns.
Please dear reader, don't get me wrong, I am not implying you cannot sell your product to your audience. That is not what is implied here. What I am trying to convey, is that the needs of and the concerns of your audience must always come first. It must be of paramount importance to you. You don't want your audience to view you as a sales person, but as a helpful person.
But should the opportunity arise, by all means you can promote your brand. And when that happens, you have to communicate by way of your content, the emotions behind your brand. How will they feel if they purchase your brand? What will this do for them? As one author stated, "if you do not sell people that emotional motivation behind the product, the service, the brand, you won't connect to as many buyers. We spend money on things that make us happy. It is human." How true! But I will say again, you have to be honest and truthful about it.

Besides connecting with your audience by way of content marketing, you can use other channels to do so. Here again like content marketing, providing value and quality is the key to your success.
Don't forget to use your branding assets to not only differentiate you, but also to quickly identify you. Also it is important that in regards to your emails, that you personalize your emails. As this can build trust and bring about good relationships.
Conclusion.
In this blog,"How to develop a brand identity," we discussed many aspects of branding. To help us understand the process of developing strong brand identity, we defined what a brand is, what branding is, and what brand identity is.
With key terms defined, we then addressed, why brand identity is important? We mentioned that strong brand identity is important because:
Consumers are much likely to remember your business
Helps to keep your brand firmly in the minds of your target audience.
It helps to create customer loyalty
Having discussed the importance of brand identity, we focused on the topic,"How To Develop A Brand Identity." To develop a strong brand identity, we mentioned the need to:
Know who you are
Know who your ideal audience is
Find out who your competition is, and find out what is working and not working for them

We said that once you define who you are, your audience, and the competition, you should design your branding elements:
Logo
Business cards
Color palette
Typography
Data Visualization
Brand Style Guide, to ensure consistency
We mentioned that once your brand elements have been designed, integrate them into every phase of your business.
Finally, we stated that in order for your audience to know you exist, it must be communicated to them by:

Content Marketing
Social Media
Emails
We also stated that, regardless of what channels you utilize, your core values must come to the forefront. Further,for your brand to make a lasting impression on your ideal audience, you must be credible, authentic, honest and trustworthy.
So dear reader, it is my hope that you found some value in this blog,"How to develop a brand identity." It is my hope also that you will apply some of the points discussed.Thus creating strong brand identity that will live lasting impression on your audience, and remain ever loyal to your brand.
I would also like to make a request of you. Please give me feedback, where you feel I need to make improvement. Also, if you find this content, "How To Develop A Brand Identity," to be helpful, share it with others.

Sincerely,
Sten