In my previous blog,"Is Affiliate Marketing For Seniors?" we stated that affiliate marketing is well suited for seniors. And reasons were given why this is so. Now that we have acknowledged that affiliate marketing is for seniors, in this article,"Affiliate Marketing For Seniors" we will discuss how seniors can make money with affiliate marketing.
Building a successful business online does not have to be a complex affair. There are few simple components to a successful online business. We are going to be exploring these components.
But before we can do that, it is necessary for us to put things in order.
What Is Affiliate Marketing?
Affiliate marketing is an advertising model. This model allows the affiliate to promote a product or service of a company. When a purchase is made, by a consumer clicking on your given link, you are paid a commission.
This model consist of three principal players. The customer, the affiliate and the vendor/company. In this model, the responsibility as an affiliate, is to attract and connect through the affiliate's promotional efforts, the consumer with the merchant.
The affiliate is not responsible for product creation, inventory, shipping and customer service. Rather, as mentioned, the affiliate's major responsibility is to connect the consumer with the merchant/vendor.
It is also performance -based marketing, where the commission serves as the motivation for the affiliate to perform As you can see, affiliate marketing does not allow for laziness and unwillingness to work. I am sure you do agree with this statement.
It provides an environment in which all the participants can be winners. The affiliate handsomely is rewarded for his hard work, the company/vendor receives broad exposure, which translates into sales, and the consumer because of high quality written content, is better able to make an informed decision, as it relates to product purchase.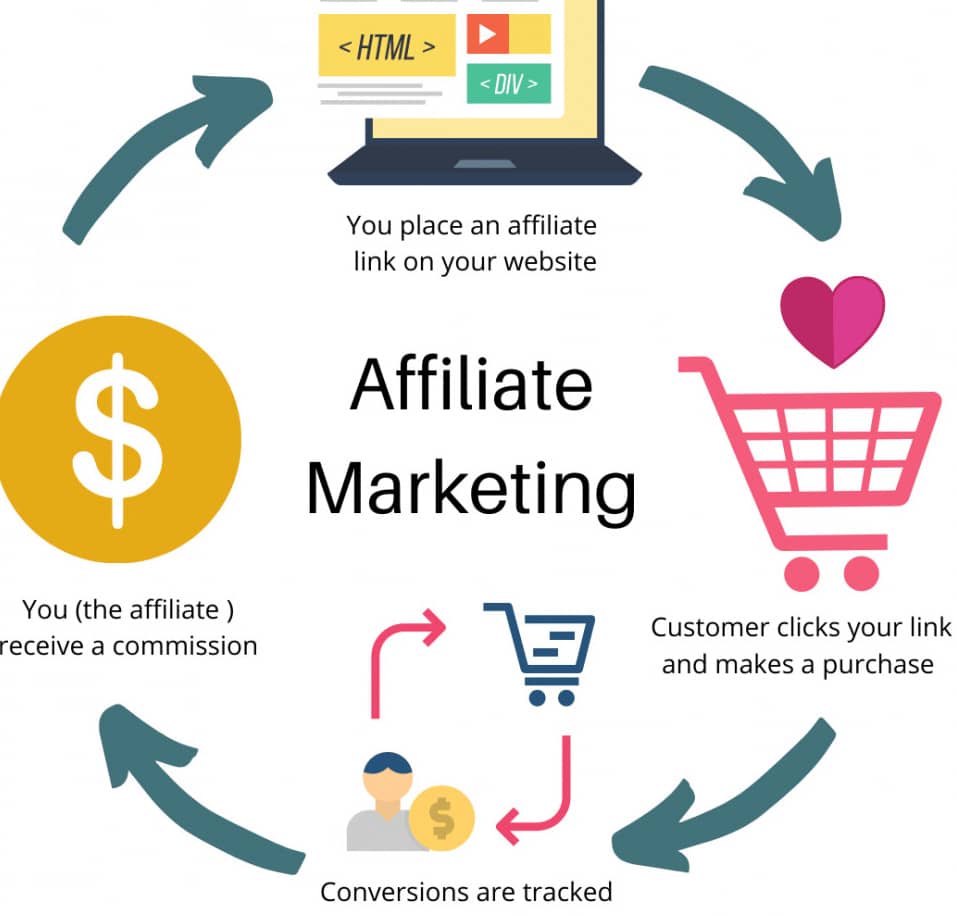 Why Affiliate Marketing Is Important For Seniors?
Being a senior and retired, can be difficult and pose a massive challenge as mentioned in a previous blog, due to the economic environment in most lands.
In view of this, affiliate marketing can be a great way for seniors to make money online. Yes, if you put your heart in your affiliate business, and have the willingness to work hard, you stand to make lots of money. It provides you the senior, the opportunity to realize your financial dreams and goals.
Not only does it allow you to make money, but it also levels the playing field in many ways for seniors. Haw so? You can start an online affiliate marketing business with absolutely no money.
Another benefit that affiliate marketing provides for seniors, is that it gives seniors the envious opportunity to work from the comfort of home, not subject to any company rules and regulations because you are the boss of your own company. It spares you the daily stress of being stuck in endless traffic jams.
Other Important Benefits of Affiliate Marketing.
Affiliate marketing is a cost effective way for businesses to reach a wider audience, and increase sales without spending lots of money on advertising.
Affiliate marketing, as mentioned in previous paragraphs, is performance- based. That is, the affiliate is only rewarded, when the desired outcome is achieved.
Affiliate marketing relies on the trust and credibility of affiliates, who promote products or services to their own audience, which can lead to increased trust and brand loyalty for the business.
Some Statistics That Shows The Importance Of Affiliate Marketing
A study conducted by Forrester, showed that affiliate marketing spending in the U. S is projected to reach $8.2 billion.
A survey by Rakuten Marketing found that 81% of brands and 84% publishers use affiliate marketing to drive revenue
According to a study by Impact, 95% of affiliate marketers said that affiliate programs are important to their overall marketing strategy.
How Can Seniors Make Money With Affiliate Marketing?
Making money online as senior is a process, that involves following few simple steps. And we are going to help you through these steps. Following these steps as an affiliate, will enable you to be successful, and thus puts you in a position to make money.
The first thing then that you must do, is to select or choose a niche. In choosing a niche, you want to make sure that you select something, that is interesting to you, you enjoy or like doing, or you are knowledgeable and passionate about.
I am sure that as a senior, you have throughout your many years of living, not only have you accumulated wealth of knowledge, but also a wealth of experiences of life, that you can tap into and share with others, and be rewarded financially for doing so.
So then in your consideration of a niche, it will be best you ask yourself these questions. Is this something that I am really interested in? I like or enjoying doing? Does it motivate me ? Am I passionate about it? Do I have some expertise in it?
Asking yourself such questions, will guide you in your niche selection, and will help you decide whether a particular niche is well suited for you, and therefore beneficial financially.
When you choose a niche that is aligned with your interest or expertise, this will make it easier to create useful content and promote products.
So your first step in making money online is to find something that interest you or enjoying doing. It could be anything.
Join An Affiliate Program: A Way To Start Making Money
Now that you know what niche you want to do business in, it is time to join an affiliate program. The goal for joining affiliate programs is to make money. These programs are going to be writing your pay checks, whenever you promote their products and make sales.
Vitally important, not only must you join programs that are reputable, but you also want to join programs that offer products or services that are related to your chosen niche.
For example, if you choose "golf for men" as a niche, then you must join affiliate programs that are "golf for men" related. It makes sense does it not? You cannot expect to make money, if you are promoting on your website, something that has nothing to do with "golf for men".
How do you find a program to join?
There are few simple ways to find a program to join. If you want to join a company, but not sure if they offer affiliate program, all you have to do is to go to the company's website, and scroll to the bottom of the page. If the company is offering affiliate program, you will see the link "Affiliate Program," all you have to do is to click on it, and join from that link.
Another simple way to find affiliate programs, is to do a Google search. Let us say you are in the golf niche. And you are looking to promote "golf clubs" to your audience.
All you have to do, is to put that keyword, Golf Clubs+ Affiliate programs, then do your search.
This will find all the pages in Google that are relevant to your query.
Finally, I have listed excellent affiliate networks that host thousands of affiliate products:
J V Zoo
Clickbank
Commission Junction
The Wright Stuff is a company that provides products solely for seniors. As a senior, it will be beneficial to be an affiliate.
Build A Niche Website: Crucial To Making Money As Affiliate
Now that you know how to choose a niche, and how to find and join affiliate programs, what should your next step be? Your next step should be to build a website that is functional and professional looking.
I know the thought of you building a professional and functioning website has caused some measure of apprehension within. But really though, there is no need for that.
In past years, building a website was a complex task reserved only for the so called "smart people." But how things have changed. Today, anyone can build a website, even if you are a newbie, without any technical skills.
In fact, I have listed for you, few platforms that will help you build your website for free. And there is one platform in particular, that will help you build your website in, are you ready for this ? Under 30 seconds. You could use their site builder to accomplish this. Lists of platforms you can use to build your website: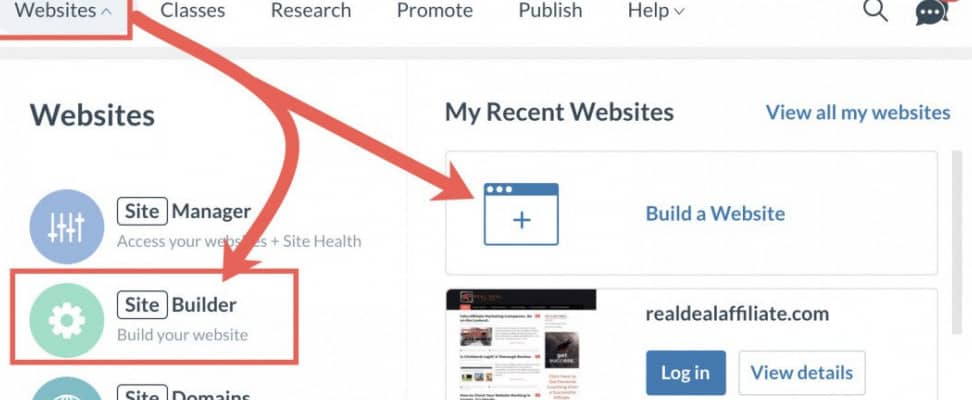 And not only will they help you to build your own new website, but they will help you make it SEO(Search Engine Optimization) ready, which will make it possible for search engines to find it.
To do so, they will help you set-up the SEO framework on your site. The objective is to have your website to rank. This is necessary because:
Website Rankings= Targeted Traffic=Revenue
You don't have to be anxious about doing some SEO. It is necessary, if you want your website to rank, bring you traffic and make money.
The process is not really difficult, but simple. And besides, Wealthy Affiliate has a video tutorial, that will take you by the hand and walk you through the whole process.
Attract Visitors To Your Website
Once you have built a well functioning website, your focus now should be on driving targeted traffic to your site. The more traffic you are able to drive to your site the more money you will make. Traffic is so vital. It is the life of any business. Without traffic, your business will be dead, because you will not make any money.
There are many ways you can drive traffic to a site. You can do so by way of social media posting, email marketing campaigns, and paid advertisement. Paid advertisement helps you to send visitors to your site faster, but it can be expensive and if you don't know what you are doing, especially as a new affiliate you can easily lose money.
One Of The Best Ways
On the other hand, one of the best ways to drive quality and targeted traffic to your site and do so for free, thus putting you in a position to make lots of money, is to have your website ranked in search engines. Having your site ranked in search engines begins as discussed in previous paragraphs, that you have your site SEO ready.
Furthermore, the ranking of your website will also depend on writing relevant and quality content, that targets low competition keyword, How you use the keyword within your content, also plays some role in your website being ranked by search engines.
All Of This Might Seem Overwhelming
All of this might seem overwhelming to a beginner. But one thing that I will like you to keep in mind, is that help is always available.
I have written many blogs or articles addressing niche selection, content writing or seo etc. You can also benefit from these. As mentioned, you don't have to go it alone. The Wealthy Affiliate platform provides excellent training and superb classes that will not only walk you through the whole process, but helps you lay the foundation for a successful online affiliate business, and does so with simplicity and clarity. Nothing is left untouched.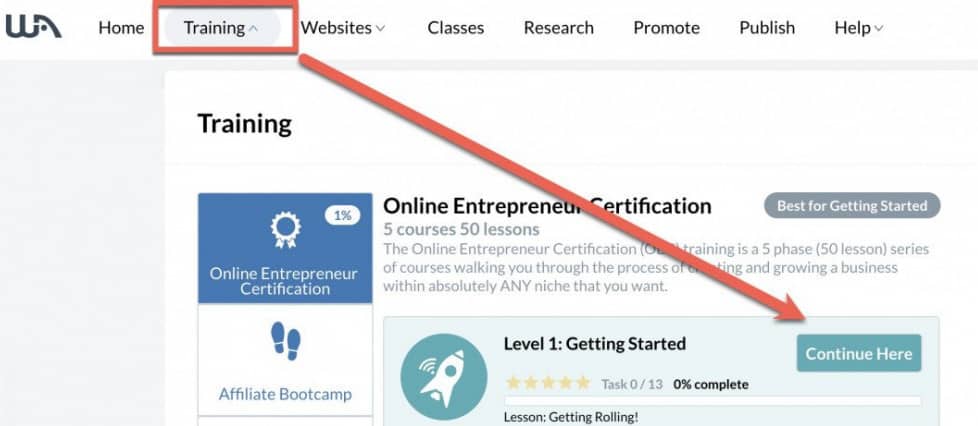 Another point to keep in mind in your journey as a senior affiliate marketer, is that a successful affiliate, must always be learning. Again, Wealthy Affiliate will provide you not only with a supportive community, that helps and motivates, but also a superb learning environment that will ensure your online success.
And part of their teaching will consist of how in fact you can attract, lots of people to your site. That is going to be one of your main goals, if you are going to make money online as an affiliate.
How much Money Can You Make As An Affiliate
As a senior and affiliate marketer, how much money can you expect to make? This is entirely up to you, as to how much you can make as an affiliate.
If for example you don't acquire the training, and put in the work, then I will assure you, that you will make $0. That is the honest truth.
On the other hand, if you take the time to educate yourself, work hard and diligently on your business and do so persistently, you stand to make lots of money.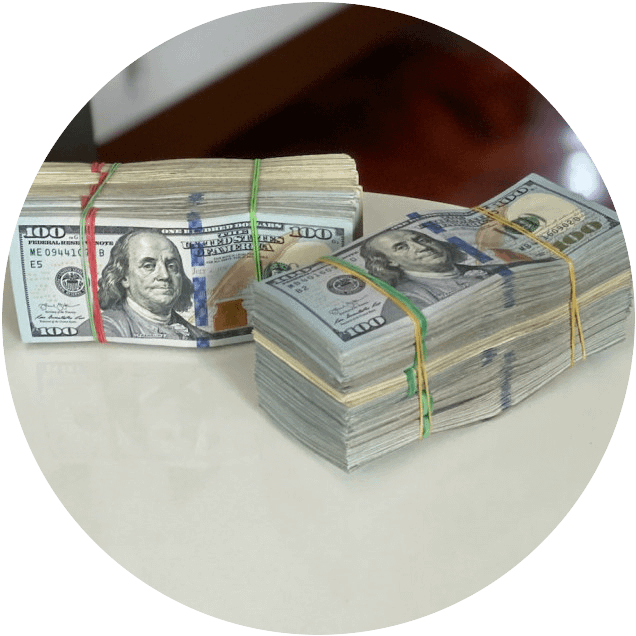 So, it all depends entirely on you. If you put the work in, that is work hard, and do so with determination and consistency, the sky can only be your limit.
Conclusion
In this blog, "Affiliate Marketing For Seniors", we discussed the necessary steps that seniors must follow in order to make money as an affiliate. The steps are:
Choose a niche
Join an affiliate program
Build a niche website
Attract visitors to your website
It was also mentioned that help is available. We listed few platforms that you can tap into, and they will help provide you with all the tools, training and support you need to ensure your success as an affiliate marketer.
It is my hope that you found this blog, affiliate marketing for seniors helpful and beneficial.
And I am confident that should you apply some points discussed in this blog, you will stand to make money as a senior.
I do have a request to make. Should you find this blog to be of value to you, I will highly appreciate it, if you share it with others.
Furthermore, should you see areas that you feel I need to make improvements as it relate to this blog, please bring it to my attention, by leaving me a comment.
Sincerely,
Sten